Europort 2019 Information
From: E-PORTS
Category: Expo
25/Sep/2019

Venue: Ahoy Rotterdam
City: Rotterdam
Country: Netherlands
Exhibition Time: From 5 to 8 November, 2019
Add: Ahoy Rotterdam, Ahoy´-weg 103084 BA Rotterdam, Netherlands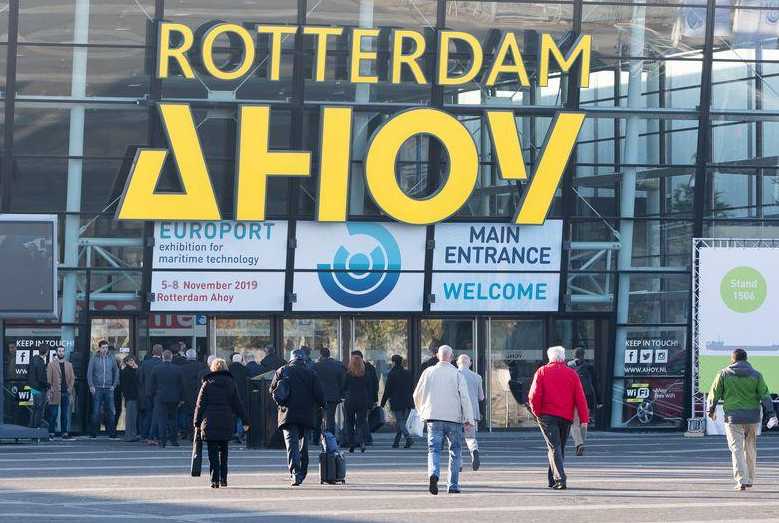 Europort is the most recognized international maritime trade show in Netherlands. At Europort, professionals and representatives of leading maritime companies gather every two years in Rotterdam. The trade show presents all sectors of shipbuilding industry: inland, sea shipping, naval, fishery, offshore, etc. Highlights: complex shipbuilding projects, patrol vessels, mega-yachts and high-performance inland navigation vessels. Special attention is also paid to new shipbuilding techniques such as composite construction and preventive maintenance.
■ Profile
Industries: Shipping, construction, Boats, Engineering, Fishing, Machinery
Frequency: Biennial
Scope: International
■ Organizer
Ahoy Rotterdam
Europort is the international meeting place for innovative technology and complex shipbuilding. It has a strong aim for the ships with a special purpose, this includes offshore vessels and vessels of all sorts. Containing huge success with more than 30,000 professional visitors and 1,100 exhibiting companies, Europort is without a doubt, the world's leading maritime meeting place.
This show gets sold out in a matter of days, for this reason the capacity is being increased. And by doing so, it gives you more of a chance to book your stand. By doing so, you will increase your chances to be seen from all parts of the world and gain knowledge for future usage. Bring your own tools and supplies to Europort and show the world what you got. We would love to help you find the right kind of stand design you need.
Sharpen your opportunities and make new ones, as this is more than an ideal place to deal with all the sectors of the industry. Europort makes sure to cover sea-shipping, offshore, inland navigation, dredging, finishing, naval and even mega yachts. Anything that has to do with the sea, you can see it all here.
■ Media Partners