E-PORTS Promotional Film Launched: Let Ships Sail Online!
From: E-PORTS
Category: E-PORTS
19/Apr/2021
Shipping, an industry that has existed since ancient times, plays an important role in the history of human wisdom and civilization. From the early Maritime Silk Road to the present Digital Maritime Silk Road, shipping has promoted the exchange of civilizations between the East and the West and fueled the progress of the entire world.
With the deepening of economic globalization, traditional shipping services are moving towards full competition, while intelligent shipping service will open a new chapter.
E-PORTS, a third-party global intelligent ship service management platform, emerged as the times require. Adhering to the mission of "Let ships sail online", E-PORTS helps to upgrade the industry chain in the new shipping era.
Never forget why you started, and your mission can be accomplished. E-PORTS has never stopped on the way to realize the "dream" of millions of shipping people.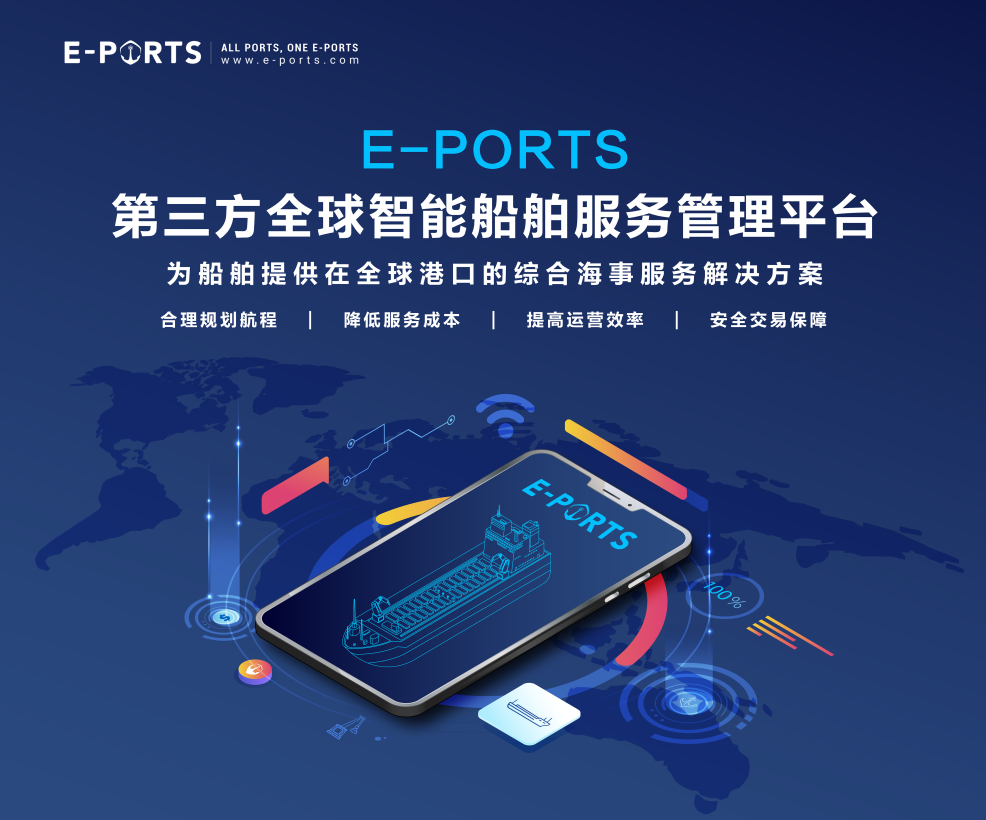 As a third-party global intelligent ship service management platform, E-PORTS is committed to providing comprehensive maritime service solutions for ships in global ports. Up to now, With more than 350 ship operators and over 5,500 port service providers worldwide registered, we have provided services for more than 13,000 ships worldwide and our service has covered more than 80% of the world's major ports. Our services include but not limited to: materials, spare parts, bunkers, technical inspection, ship repair, port jurisdiction, etc.
Let ships sail on the Internet.
ALL PORTS, ONE E-PORTS!
Click on the link to watch the video:https://mp.weixin.qq.com/s/usJcxhCEGanIEDux3ldL1A