How Long Will the Upsurge of Container Shipping Last?
From: hangyunjie
Category: Industry
14/Apr/2021
Container shipping market is unprecedentedly hot. 2020 saw exponential growth in quarterly operating profits for carriers and the industry's highest annual results since Drewry's records, at approximately $26.6 billion, with a profit margin of 13%.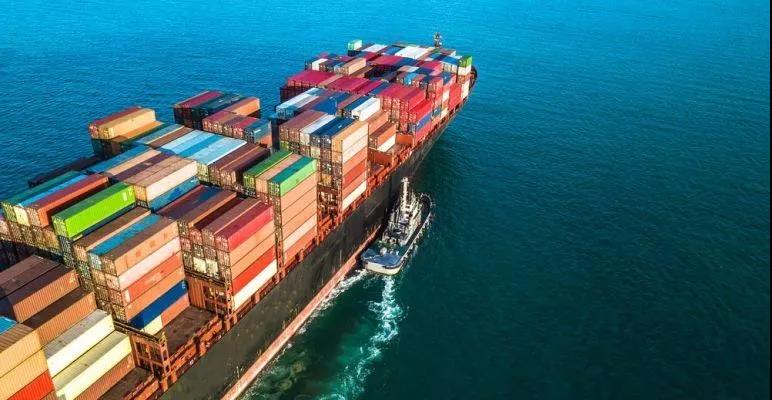 How long will the upturn in the container shipping industry last
The container shipping industry has historically been low-margin, with only occasional instances of significantly higher or lower results. This epidemic has led to an unusual phenomenon, and Drewry believes that at least in the next two years, the carrier's profits will be considerable.
Although the results are exciting, it is important to explore the causes. The sharp increase in freight rates from the second half of 2020 is the result of temporary factors:
(a) A surge in demand caused by a shift in consumer habits to commodities due to the impact of the epidemic.
(b) Supply chain disruptions and reduced port productivity, limiting available capacity in the market.
(c) The market will face a daunting challenge after these impacts fade.
These factors are not disappearing at present and the return to normalcy is constantly being delayed.
Drewry believes that the problems of port congestion and container equipment shortages will persist for much of 2021, but to a lesser extent as time goes on. Capacity availability will continue to be limited, which will lead to significant increases in spot and contract rates. As such, Drewry believes that the container shipping industry will again set a new profit record in 2021, despite adverse factors such as rising bunker costs and charter rates.
Drewry expects rates to decline in 2022 as current supply chain disruptions are resolved, but liner companies will remain highly profitable thanks to positive supply and demand growth trends and capacity management capabilities.
Deluli predicted that the freight rate will drop in 2022, because the current supply chain obstruction will be solved, but thanks to the positive growth trend of supply and demand and capacity management ability, liner companies will still maintain a high profit margin.
After 2022, the container shipping will face challenges
At present, new ship orders are increasing rapidly. In the fourth quarter of 2020 alone, the volume of new ship orders reached more than three times that of the previous nine months. In addition, the number of contracts signed this year far exceeded that of the whole of 2020, and capacity of 1.45 million TEUs has been ordered in three months. In addition, a large number of potential transactions have not yet entered the confirmation stage.
With this upsurge of new ship orders, the ordered capacity accounts for 15% of the existing fleet capacity. Although this ratio is still far lower than 60% in 2008, the current operational capacity is more than twice that of 2008, so shipowners need to adjust new ship orders to a appropriate level.
Owners (both operating and non-operating) are understandably scrambling to order new container ships, but these orders will not be delivered immediately during the current boom.
Shipowners are paying high prices for their new orders at the risk of ending the rising cycle of container transportation.
The current level of operators' profits is expected to last at least a few years, but we must be soberly aware that the favourable condition will not last forever.
At present, ocean-going carriers are expected to usher in a sustained and unprecedented rising cycle, by which carriers can improve their financial situation, repay investors and increase their expenses. However, if new ship orders continue to increase at the current rate, the market may have excess capacity again, thus shortening the rising cycle.