[E-PORTS News] Smart Shipping in the Future: China Shipping 50 Forum & 2019 Young Entrepreneurs Summit Held in Ningbo
From: China Shipping Gazette, edited by E-PORTS
Category: E-PORTS
11/Jul/2019
On July 10, the 2019 Youth Entrepreneurs Summit & China Shipping 50 Forum was successfully held in Ningbo Shangri-La Hotel. The young entrepreneur members and researchers of China Shipping 50 Forum discussed on smart shipping, shipping safety and other hot topics in the industry and made suggestions on the future construction of young entrepreneurs and research institutes. The summit was presided over by Feng Chao, deputy secretary general of the Forum and executive deputy chief editor of China Shipping Gazette.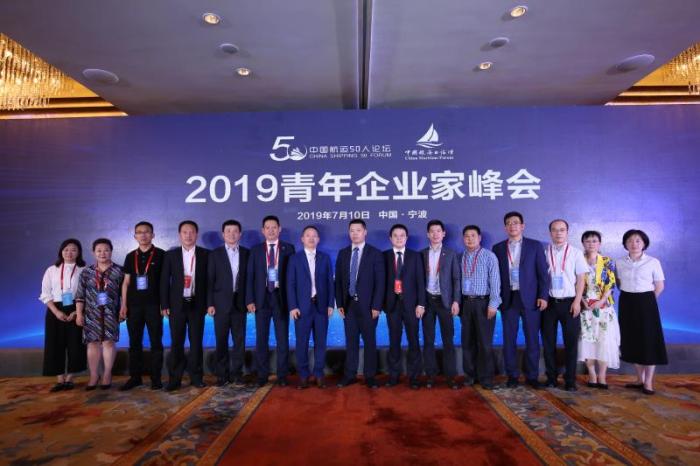 Zhao Chunji, chairman of Sinotrans Container Lines, Hu Bin, general manager of Associated Maritime Company (Hong Kong), Xue Mingyuan, president of SITC International Holdings, Li Jinlu, production and business department director of Port of Caofeidian Group, Nan Lan, deputy chief economist of Lianyungang Port Holding Group, Guo Yufeng, general manager of P.DON International Transport (Tianjin), Huang Qizhou, E-PORTS founder and CEO, Wang Yongjian, chairman of Zhoushan Jinhai Shipping (Engineering), Sun Zhonghua, vice president of the Shipping Development Research Institute of Dalian Maritime University (DMU), Wang Shengzheng, professor of the Merchant Marine College of Shanghai Maritime University (SMU), Liu Bin, professor of the School of Economics & Management of SMU, Ning Tao, director and researcher of China Waterborne Transport Research Institute, Wang Lan, researcher of Shanghai Shipping Exchange, and other researchers attended the meeting.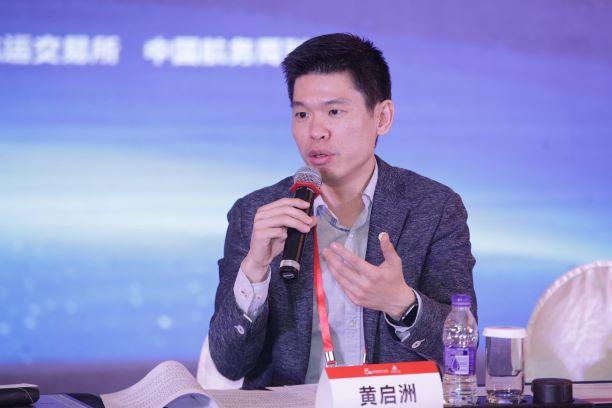 The young entrepreneurs expressed their views on standardization, block chain technology, smart ships, green shipping, smart ports and other hot topics in the industry. E-PORTS, as a technological company focusing on shipping big data, its information management system can already realize intelligence to a large extent. Huang Qizhou said that the platform had attracted nearly 1,000 agencies to provide services for shipowners. He believed that the transformation of information should first standardize the business process so as to carry out automatic tracking and other functions and feedback the information to relevant parties in the first place.
智在未来,中国航运50人论坛2019青年企业家峰会召开
7月10日,中国航运50人论坛2019青年企业家峰会在宁波香格里拉酒店召开。中国航运50人论坛青年企业家成员,论坛研究员分别就智能航运建设、航运安全等业内多个热点话题展开讨论,并就未来论坛青年企业家及研究院队伍建设提出建议。会议由论坛副秘书长、中国航务周刊执行副总编冯超主持。
中外运集装箱运输有限公司董事长赵春吉,海宏轮船(香港)有限公司总经理胡斌,海丰国际控股有限公司航运集团总裁薛明元,曹妃甸港集团有限公司生产业务部部长李进禄,连云港港口控股集团有限公司副总经济师南岚,友通通程国际货运代理(天津)有限公司总经理郭玉凤,E-PORTS创始人兼CEO黄启洲,金海船务(工程)舟山股份有限公司董事长汪永健,大连海事大学航运发展研究院副院长孙忠华,上海海事大学商船学院教授王胜正,上海海事大学经济管理学院教授刘斌,交通运输部水运科学研究院经济政策与发展战略研究中心主任/研究员宁涛,上海航运交易所研究员王岚等论坛研究员出席会议。
与会代表围绕标准化、区块链技术、智能化船舶、绿色航运、智慧港口等热点话题各抒己见。航运大数据公司E-PORTS作为一家科技型企业,其开发的信息管理系统已经能够在很大程度上实现智能化。黄启洲介绍,该平台上汇集了近一千个代理为船东提供服务。他认为,信息的改变首先要将业务流程标准化,从而进行自动跟踪船舶动态等功能,并将信息第一时间反馈给相关环节。