The Best Beach and Beach Bar In Rotterdam
From: E-PORTS
Category: Expo
17/Oct/2019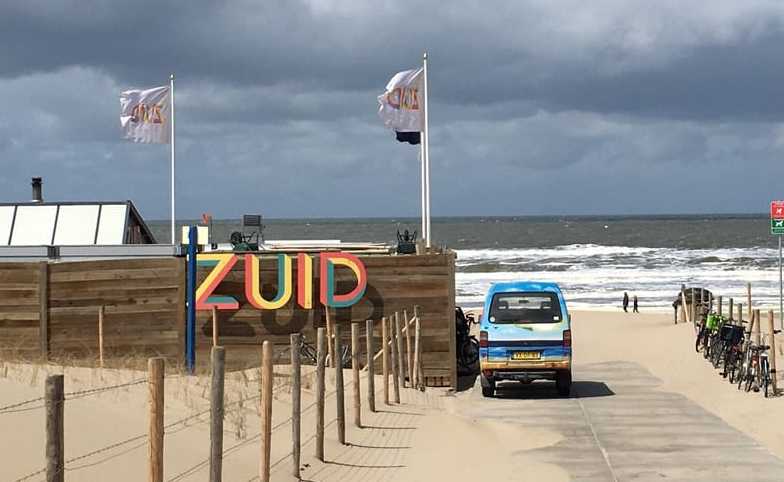 ■ Hoek van Holland
Sea, beach, dunes, promenade, harbour, polders and attractions: Hoek van Holland is very versatile. In the summer it's a pleasant, bustling seaside resort but Hoek van Holland is also attractive to visit in the other seasons: with a great cultural offering, a diverse hinterland, and giant ships from the international Port of Rotterdam passing by.
■ Beach with plenty of space
Because of the vastness of the beach at Hoek van Holland, you can find a place with ease and children have lots of space to play. The beach is cleaned daily, and lifeguards keep an eye on safety. It's no surprise that the beach carries the labels of Quality Coast, Blue Flag and Clean Netherlands.
The beach pavilions – from comfortable cafeterias to upscale and trendy restaurants – are open twelve months a year and have outdoor heaters. In the evening, the Maasvlakte with its play of multi-coloured lights forms a rather special backdrop. Brand new Landal Beach Villas make it possible to stay on the beach all year round.
■ Attractions
There are a variety of attractions you can choose from should you want to do something other than going to the beach. The museums in Hoek van Holland – small and easily accessible – are devoted to lighthouses, the history of Dutch pop music, rescue at sea, the Atlantic Wall, and Dutch military history.
■ Walking and cycling
Whether you want to see the historic sites in town or to enjoy the nature around Hoek van Holland – there is a suitable route for every interest. Ask at the VVV (tourist office).
Hoek van Holland is part of the National Park Hollandse Duinen, in 2016 declared the most beautiful nature reserve in the Netherlands. In this beautiful Dutch landscape, country estates, dunes, seaside villages and towns alternate with each other.
Behind the angular structure of the Zeetoren, near the beach of Hoek van Holland, is an ancient dune dating from the 14th century. Here you'll find grass of Parnassus and orchids growing and hear nightingales, robins and skylarks singing. Foxes and natterjack toads live in the shelter of the bushes between the rolling dunes with grasses and mosses.
■ Rotterdam beach bar
The Fat Mermaid
Add:Strandweg 192586 JK Den Haag
TEL:070-3541729
Strandpaviljoen Zuid
Add:Zuiderstrand 32583 VB Den Haag The Netherlands
TEL:31 616 926783
Cocomo Beachclub
Add:Strandweg 282586 JK Scheveningen The Netherlands
TEL:31 70 3508651
■ Rotterdam beach hotel
Fletcher Hotel-Restaurant Duinzicht
Add:Oud Nieuwlandseweg 13,Ouddorp
TEL:1-866-599-6674
Resort Citta Romana
Add:Parkweg 1, Hellevoetsluis
TEL:1-866-599-6674
Center Parcs Port Zélande
Add:Port Zelande 2, Ouddorp
TEL:1-866-599-6674