Bunkering to Enjoy Payment in Credit Period :Port Fuel Price on 6.29
From: E-PORTS
Category: E-PORTS
29/Jun/2022
According to the intelligent ship management platform E-PORTS, on June 28, the price of Zhoushan VLSFO(very low sulfur fuel oil) was US $1090.5/ ton and IFO 380 (high sulfur fuel oil) was US $669.5/ ton, with a difference of US $421.0/ ton.
Since shipowners can choose the cheap bonded ship oil port for bunkering, bonded ship oil is a kind of oil with the highest degree of marketization, and the convenience of ship oil bunkering business is also one of the important symbols of the port's business environment and international competitiveness.
At present, Ningbo Zhoushan port cannot compete with Singapore in bunkering quantity, but with the full cooperation of port departments, it has realized the paperless mode of full chain customs clearance such as entry and exit of international ships, pilotage, fuel supply and material supply. Relevant research shows that the average anchoring time of international ships entering the port for bunkering at the Mazhi anchorage in Zhoushan is about 24 hours. Although it is not as long as Singapore, it is now the comprehensive maritime service port with the highest bunkering efficiency in China.
Zhoushan(Unit:Price $/mt)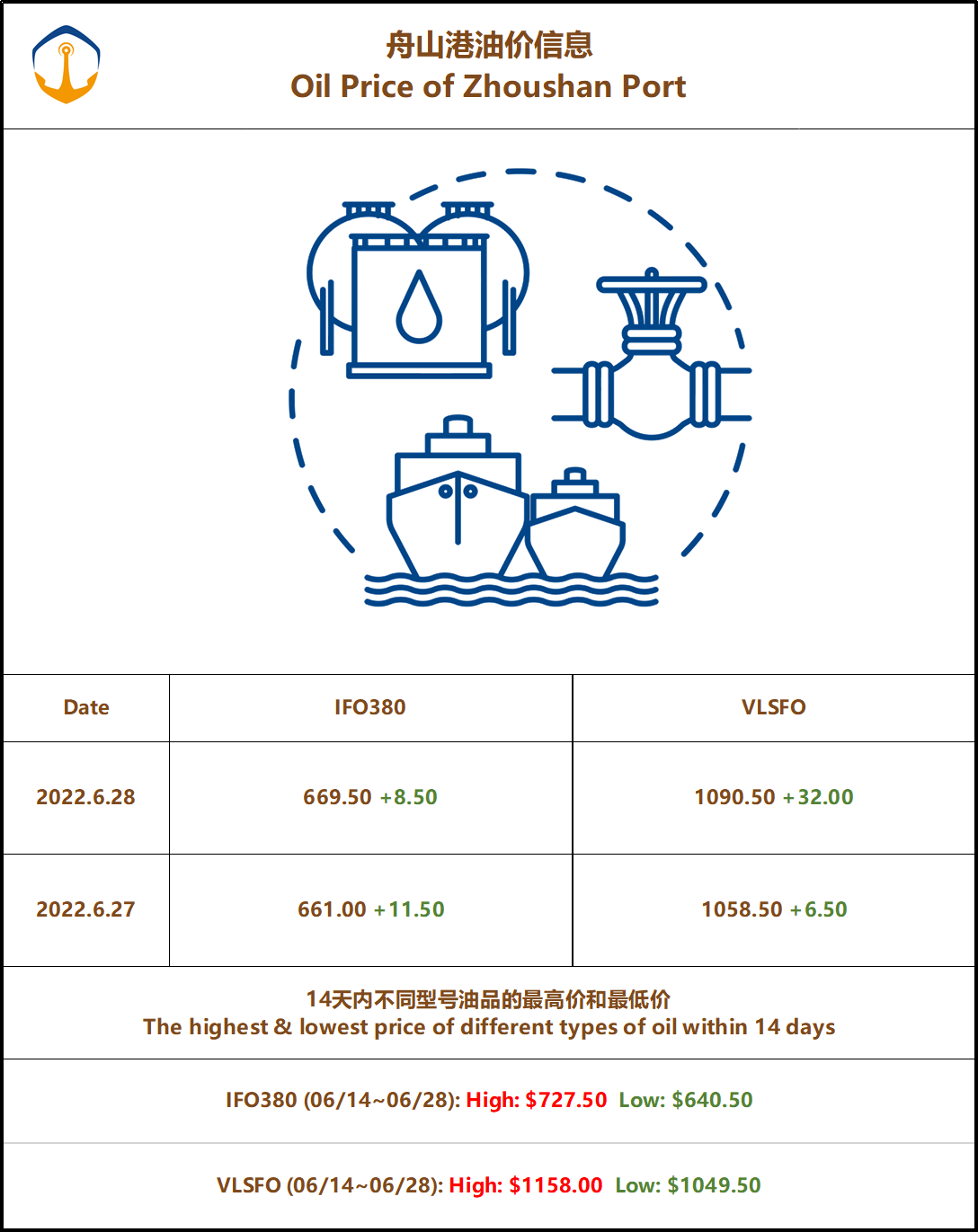 Global(Unit:Price $/mt)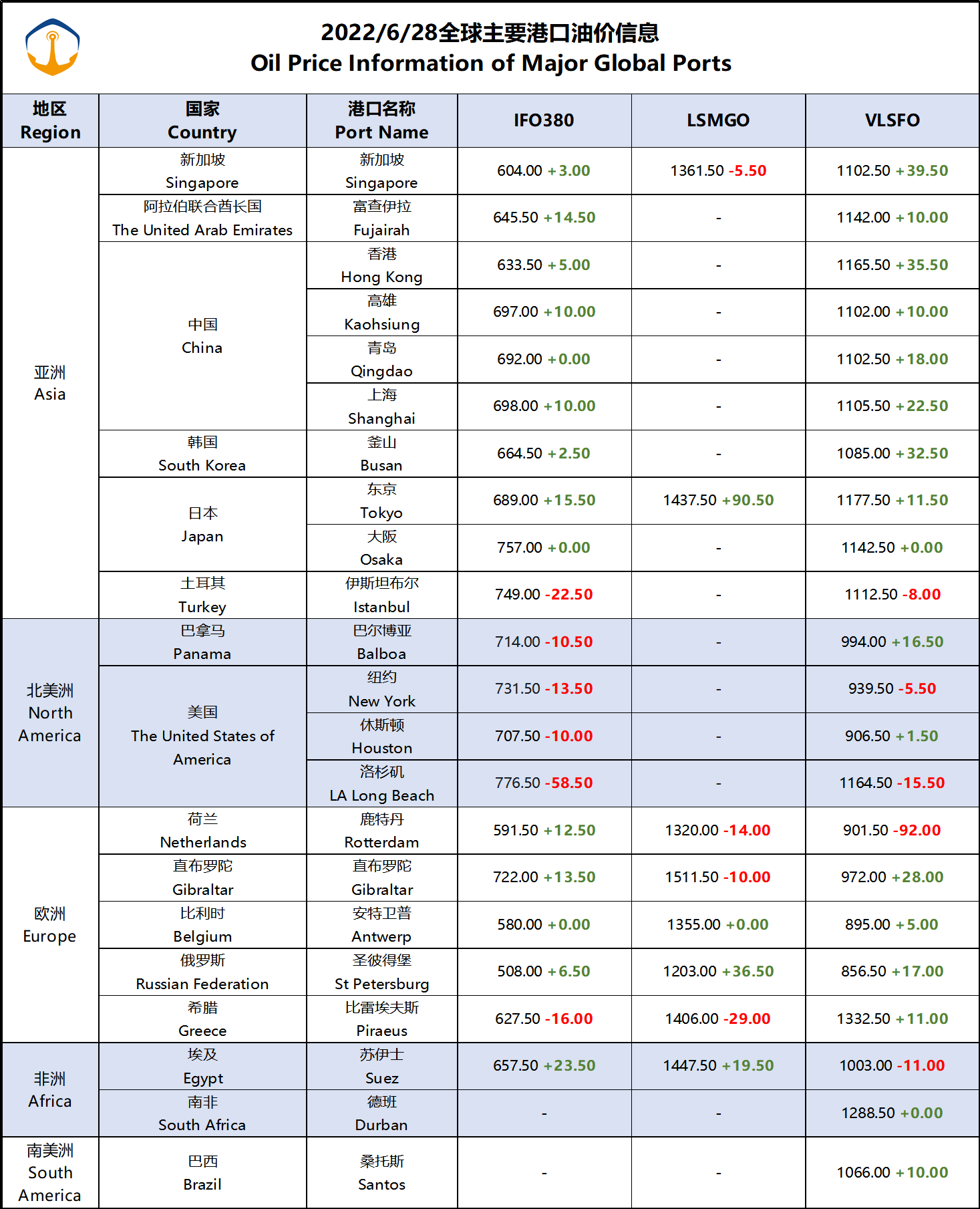 E-PORTS' bunkering business, serve the whole world!
E-PORTS has opened bunkering service in China, Japan, Singapore and other ports around the world.
You can choose from a variety of bunkering types to facilitate your bunkering business!
To become the preferred E-PORTS partner, you could enjoy a discount for bunkering, please click the link below for more information!