Overseas News Summary, Week 34
From: World Maritime News and Splash 247, edited by E-PORTS
Category: Industry
22/Aug/2019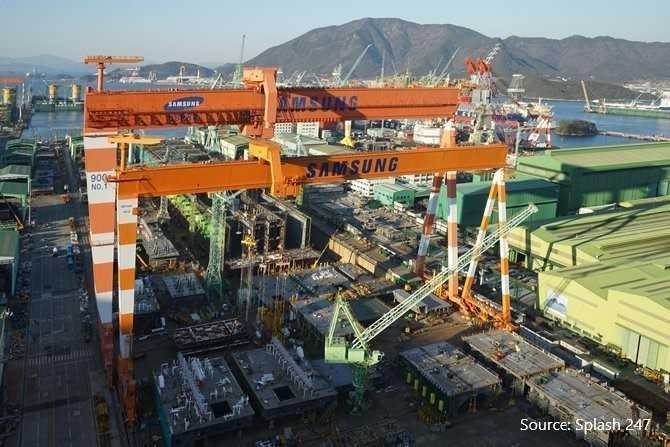 On August 15,Splash 247 reported that the application deadline for The Captain's Table closed in early August with organisers of the Hong Kong-based maritime startup competition now combing through a raft of bids. The organisers will be going through the applications in the coming weeks and working towards a shortlist, which will be announced around the end of August.
Read more: https://splash247.com/the-captains-table-organisers-pick-through-42-nominations-to-select-startup-finalists/
On August 15, World Maritime News reported that Taiwanese shipping major Evergreen Marine Corporation has confirmed plans to construct and charter up to 11 containerships that would feature 23,000 TEUs under the deals worth around USD 1.76 billion.
Read more: https://worldmaritimenews.com/archives/281629/evergreen-marine-to-add-11-containership-giants-to-its-fleet/
On August 19, Splash 247 reported that two separate accidents occurred at Samsung Heavy Industries' Ningbo yard in China on August 16 leading to the death of two workers. Authorities have ordered to suspend all operations at the yard and investigations are currently underway.
Read more: https://splash247.com/two-workers-die-at-samsung-ningbo-yard/